Instagram has contributed a lot for creative talents to shine in the entertainment industry. The popular social media network has brought comedy to our doorsteps. Gone are the days when we have to pay through our noses to watch top comedians or wait for a random recorded comedy show or skit on TV. Today, we have rising stars who have kept us reeling with laughter to ease off stress in our respective homes and workplaces.
However, we should also note that the comedy industry is a highly competitive one. Comedians have to up their game and keep churning out skits to remain relevant most especially on Instagram which already has so many posts to entertain users. Below are the top 10  Nigerian Instagram comedians in year 2020:
1. Broda Shaggi
Born Samuel Animashaun Perry, Broda Shaggi is a graduate of Creative Arts, university of Lagos. This Lagos born comedian is not new in the comedy industry. Before he became popular as Nigeria's number one fine boy Agbero, he was Inspector Perry, Akani Ibadan and Lecturer Dele. He impersonates the character of a typical Nigerian street thug popularly known as Agbero. Broda Shaggi has over 3 million followers on Instagram.
2. Elenu Lasisi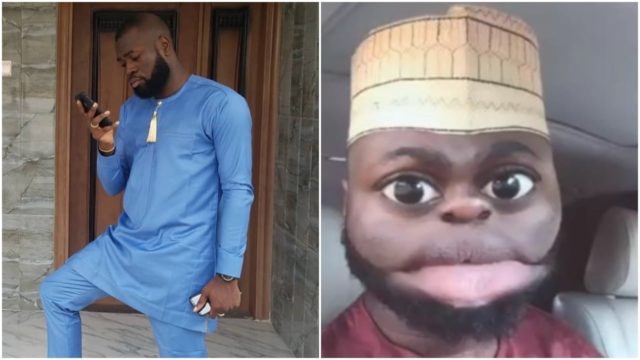 Elenu Lasisi plays the role of an angry man on Instagram. His hilarious rants and Snapchat filter features are a hit on the social media network. No one does his style of comedy skit like him. His stands out as a comedian both online and offline. Elenu Lasisi has over 3 million followers on Instagram.
3. Craze Clown
Craze Clown's real name is Emmanuel Ogbonna Iweke. A graduate of Kharkiv National Medical University Ukraine, the young doctor has carved niche for himself in the comedy industry. He hilariously depicts himself as an elderly man who corrects his son's misbehavior in a typical Nigerian father's style. Craze Clown has over 2 million instagram followers whom he entertains consistently.
4. Woli Agba
This hilarious prophet has been consistent in making his followers laugh out their sorrows year in, year out. Woli started his career from the famous Alfa Sule group who were popular in the south west a few years ago. He struck out on his own later and has never looked back. Woli's comedy revolves around religion in Nigeria. He is obviously doing well for himself as he has over 2 million followers on instagram.
5, Maraji
Arguably the queen of Nigerian instagram comedy, Gloria Oloruntobi's rise to fame started as a lip syncing pastime which turned into a full fledged career. Popularly known as Maraji, Gloria plays different characters at once in her skits. Her comedic inspiration comes from everyday life in Nigeria. The young sensation has over 1 million followers on instagram.
6. Sydney Talker
Sydney's comedy skit is one of the most hilarious you will see on instagram today. His facial expressions alone can make you laugh your lungs out. Born Sydney Egere, the young Edo comedian is an undergraduate of Computer Science, University of Benin. Sydney currently has over 1 million followers on instagram.
7. Josh2funny
Josh2funny has been consistent in Nigerian Instagram comedy. Popularly known as Mama Felicia in his skits,  Josh plays the role of a middle aged Nigerian woman who hilariously fails her music auditions. Josh has over a million followers on Instagram.
8. Taaooma
Taaooma is the latest female sensation in Nigerian instagram comedy. Born Maryam Apaokagi, Taaooma's signature slap is a hilarious sight to behold. The young comedian plays the role of a typical no-nonsense African mother who disciplines her children. Taaoma has over 900 thousand followers on instagram.
9. Wofaifada
Wofaifada is not new on the Nigerian comedy scene. An actress, TV presenter, and model, Wofai whose real name is Wofai Ewa has made a name for herself. Often playing fine girl roles, Wofai's skits are very hilarious. She currently has over 900 thousand followers on instagram.
10. Mr. Macaroni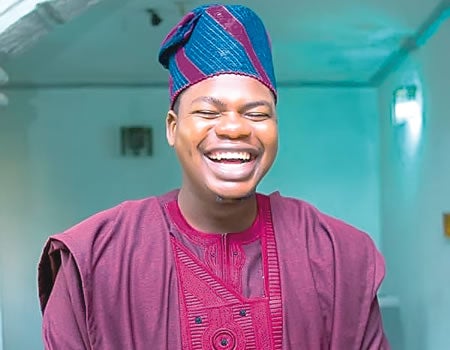 'Freaky Freaky, you are doing well, ooin,' is a popular phrase because of Debo Adebayo aka Mr. Macaroni. Mr. Macaroni is a wealthy but randy entrepreneur who has to chase away his daughter's inappropriate suitors. His lustful pursuit of young women often doesn't end well. Mr. Macaroni has over 700 thousand followers on instagram.
Who is your favorite Nigerian Instagram comedian? Let us know in the comment section.